South Scrimshaw
A downloadable VN for Windows, macOS, and Linux
In a warm subtropical shallow, a newborn whale opens his eyes for the first time.
Our research team is present to record the moment, and everything that will follow after. South Scrimshaw is the story of this animal's entire natural life, his struggles and successes in a vast alien ocean.
Proudly part of the Kronos VII Interplanetary Expedition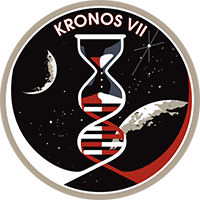 This current build contains the first three chapters. Future chapters will be released for free as I finish painting them. Progress updates can be found on my twitter.

| | |
| --- | --- |
| Status | In development |
| Platforms | Windows, macOS, Linux |
| Rating | |
| Author | N. O. Marsh |
| Genre | Visual Novel |
| Tags | artgame, Atmospheric, Comics, illustration, Narrative, Ren'Py, Sci-fi, Short, Story Rich |
| Average session | About a half-hour |
Comments
Log in with itch.io to leave a comment.
Wow. How cool is this. Lovely sound and artwork. Tells a real story that gets you invested.
this was such an incredible experience - a really impressive use of the visual novel format. i can't wait to see more, i love my little brillo friend!
Glad you enjoyed it! I am still at work on the next update, life has just been conspiring to delay everything. It might be done in a few months.
This is a very beautiful novel that pleases the eyes. I'm happy to see science-inspired art. That's what I want to do with Video Games... create something so beautiful and enjoyable that you don't realize you learned science from it.
Thank you! Life science has always been a well of inspiration for my work too. I really enjoyed the experiments you have going on your page.
It's one of the ideals of sci-fi to spark imagination or thought about the real thing. I make up a lot of silly stuff for Scrimshaw but it'd be flattering if readers take that away from it.
My 8 years old daughter also enjoyed your novel. She draws the art and do the voice-acting for my ecology-inspired video-games. We'll be looking forward to see more of your creations :)
This is incredible. I've been searching for genuinely original uses of the VN format and this delivered above and beyond. TBH if you would be interested in working/collaborating with a sound designer at all, I'd love to help out.
Hey thanks man! Scrimshaw has been a labor of love for a long time now so it really means a lot that there are readers it resonates with.
I'll definitely keep your offer in mind regarding sound. It may be a few more updates before I know what help I need on that front. I need to be a little less overloaded with other things first. But if you have a reel or something email it my way.
This is frankly stunning. You have genuine talent and I hope to see more!
Thanks! Glad you liked it, appreciate the support. I have enough free time right now to really grind out some work so next chapter should be up early September.
So happy to be once again visiting your fantastic zoological worlds. The way you tread the line between imagination and realism is delightful. Looking forward to Chapter 2!

Thanks man! Yeah it's a more elaborate production than my books used to be but similar idea.